Meet these magical, highly enlightened celestial beings of love, light… and profanity.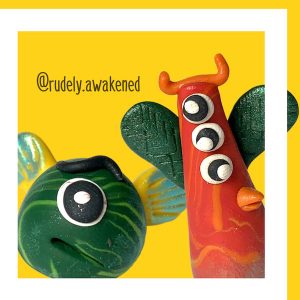 They're blunt, callous, coarse, cocky, curt, obscene, offensive, uncivil. They're here to whoop your spiritual ass back into gear, and they don't intend to be polite about it.
Prepare to be Rudely Awakened!
Click on the images below, read and enjoy!
You can also follow them on instagram and watch fun little stop motion video reels starring them.