As a conscious, purpose driven entrepreneur you've poured your heart and soul into your work. When you started off, you thought your deep passion for the cause would be enough to help build the business.
But sometimes the hurdles seem very difficult to overcome. You wonder what else you need, beyond just your dedication and business knowledge, to make your work easier, smoother, and more fulfilling.
Enter the Spiritual Business Guidance Session! A unique way for you to find the clarity you need.
Through this powerful 60 minute video call, we'll focus on one important area of your conscious business. It'll be a hybrid session of practical, implementable business advice combined with "woo woo" guidance.
Keep reading for more details or…
Flow of the Spiritual Business Guidance Session
Introduction
Meditation
Intuitive Card Reading
Deep Dive into Practical Business Advice
Affirmations/Visualisation/Journaling or other Spiritual Exercise (I'll intuitively decide this during the session)
Closing Meditation
Takeaway of Practical and Spiritual steps for you to implement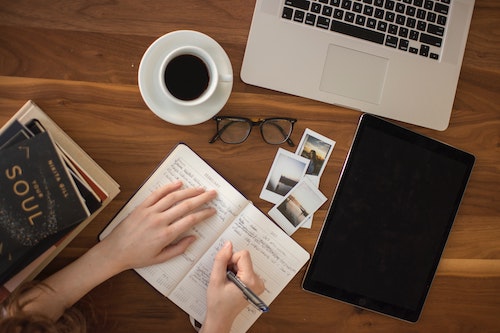 Suggested Areas of Focus
Not sure which area of business you'd like to focus on during the session? Here are some suggestions.
Setting Boundaries
Work Life Harmony
Ideal Client Avatar
Authentic Marketing
Joyful Team and Work Culture
Delightful Customer Relationships
Abundance Mindset
Meaningful Community Building
Of course you're welcome to pick a different area entirely. Or we could go the intuitive way and determine what we should focus on during the initial meditation.
Who is this for?
These sessions are designed for Ethical Vegan Entrepreneurs – this includes (but is not limited to) chefs, teachers, artists, content creators, activists, NGO founders, team members of vegan organisations, etc.
It's particularly useful to Multi-Passionates (people who're involved in more than one kind of work) because we could all do with more clarity on where to focus our energy at a given time.
If you're not a vegan, but you're doing positive work for a greater cause that absolutely does not involve any practices/content/products that involve or promote the exploitation of animals in any way, feel free to write to me. I'm open to having a conversation about whether this session would be a good fit for you and how we can work together.
Who I am and why I was called to offer this service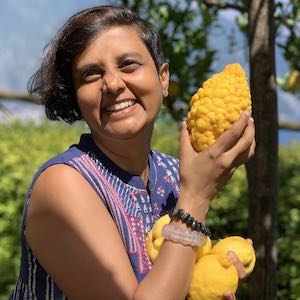 I'm Susmitha (pronounced Sus-mi-tha), a Spiritual Vegan Multi-Passionate Entrepreneur. I read voraciously, find humour in most things, and believe kindness and authenticity can make this world a happier, loving place. I'm most in my element when I'm teaching, cooking, and playing with clay.

When I say "multi-passionate", here's what I mean: I'm a vegan chef and food consultant, holistic business coach, podcaster, blogger, meditation guide, joyful vegan transition coach, jewellery and clay artist, reiki channel, goddess/tarot/angel card reader… Yeah I know, that's quite a mouthful! You can read more about me here.
After a challenging uphill climb, followed by a burnout which sucked all the love for my business out of me, I began to actively incorporate spirituality into my daily work and life. The shift in my energy and my business was immensely powerful.
Having experienced this magical influence of spiritual techniques and practices in my own business, I want to help you connect to and harness higher energies in your work too.
Sounds good? Ready to book the session?
This will be a 60 minute long online video call. Time slots are available during the afternoons and evenings Indian Standard Time. If you are in a different time zone, please check the calendar to see if there's a suitable time available for you before you make the payment.
Step 1: Make the payment using one of the options below
For Indian Rupees ₹6500
(India pricing considers lower purchasing power parity)
UPI the amount to: veganosaurus@icici
or
For US Dollars $190
Step 2: Book your 60 minute Spiritual Business Guidance Session
Step 3: Check your email for the meeting link (I'll send it to you within one business day)
Still not sure if this session is for you? No problem
Let's figure out if we're a good fit to work together! Get on a free 15-minute discovery call with me to get clarity on the way forward. Answer the questions on the booking page. I'll share my evaluation during our call. If we're both happy, we can decide how to work together.