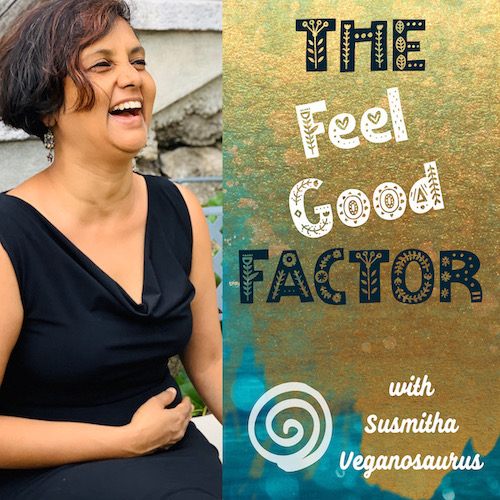 The Feel Good Factor is a podcast about consciously finding things that spark joy through every aspect of life.
In my podcast, I feature contemplative talks and meditations. These cover a wide range of topics. Some of the most important themes are gentle productivity, self-love, mindfulness, wellness, abundance, slow living, fulfilment, living as a multi-passionate, conscious entrepreneurship, women supporting women, veganism, happiness and manifestation.
Apart from these, over time, a wider variety of nuanced content has been organically appearing on it. I'm very excited to see the path the show follows as it grows.
As a spiritual, vegan, multi-passionate entrepreneur who runs a conscious business, my content tends to serve and guide other women like myself best. However, you don't necessarily have to be a woman or a vegan, or for that matter, even an entrepreneur for the content to resonate with you. It's meant for everyone!
My intention with this podcast is to inspire and motivate you, whoever you are. And to infuse fun, peace and high vibe energy into everyday moments.
By making feeling good our highest priority, we can make this world a wonderful place to live it!
Or start bingeing right here…
You can listen to The Feel Good Factor on all popular podcast platforms. It's available at:
In case you're unable to find The Feel Good Factor on a podcast platform that you like, please let me know. I'll submit my show to their database.
---
Susmitha Veganosaurus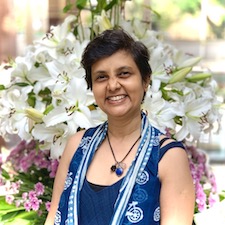 "I'm a Spiritual Vegan Multi-Passionate Entrepreneur. I read voraciously, find humour in most things, and believe kindness and authenticity can make this world a happier, loving place.

If my content resonates with you, join my free newsletter where I share Life and Business Tips, Vegan Hacks, Holistic Guidance, and more.

Vegan cuisine and holistic business building are my two biggest passions. If you're looking for guidance with vegan cooking, or want to grow your conscious business with joy and fulfilment explore ways we can work togetherhere."
---