"Oh this is going to be so much fun!" I bubble enthusiastically. It's late 2018, my business partner Krishna floats the idea of starting a Random Acts of Kindness wave at our restaurant. I know this unique idea will absolutely delight our customers (and our team), but I put it on the back burner. This must be done well and at the perfect time.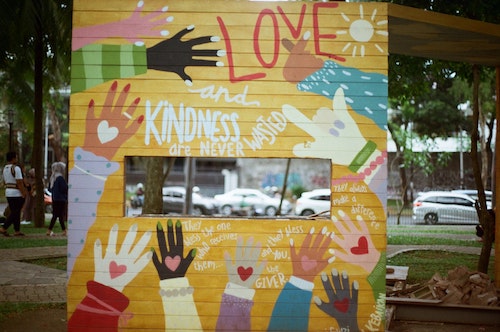 A couple of months whizz by and it's Feb 2019. Our restaurant's Sixth Anniversary is coming up, it'll be closely followed by Valentine's Day. The time is ripe!
For many years I've been all about smashing the commercialised "Hallmark Romance" theme of 14th Feb. Every single time we did an event focused on self-love, or love for friends and family (not just a romantic partner) for V-Day, it's received awesome feedback. I know the response to this campaign will trump them all!
The Plan
We call the initiative "Spread the Love". The premise is simple, people can purchase something from our menu and it's anonymously gifted to absolute strangers as a random act of love. No one knows who their gift is from, nor who their gift goes to. There's magic in the mystery and randomness.
We're so excited we even have little cards designed and printed to hand out.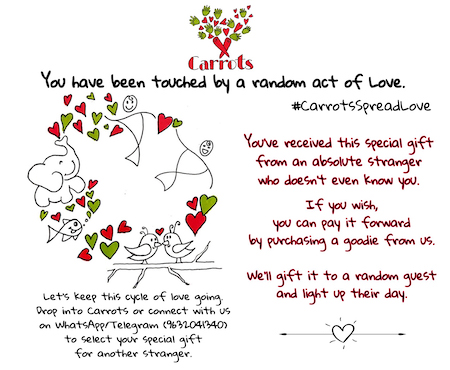 The Execution
We start by gifting food/desserts to a few guests to get the ball rolling. If they chose to pay it forward (no obligation), they purchase goodies which we then gift to other guests on their behalf. This keeps going, creating ripples of love and happiness.
If things snowball, great! If not, no biggie. We've made a bunch of people feel super happy. How can there be a downside to that? 💁🏻‍♀️
Yes, of course the whole thing's a Valentine's Day marketing campaign. But, unlike a run-off-the-mill offer, this one has the potential to bring so much joy to everyone involved!
The Result
Right from the very first gift, faces light up in surprise. The happiness only increases when they understand the concept of "Spread the Love". They can randomly make others just as happy. How delightful!
The idea ends up becoming so popular, it takes weeks for the giving cycle to putter out.
✨ Money is important, yes, but memories are more precious currency. ✨
Throughout the years of running our restaurant, we experimented with many uncommon marketing ideas. The most successful ones were those that created beautiful, memorable experiences for our customers, as well as for all of us.
Those experiences:
Drew guests back into our space often
Made our team look forward to spreading smiles everyday
And created lasting memories for everyone involved
Selling doesn't have to be an aggressive hustle all the time.
The next time you want to run a marketing campaign, shut out what other businesses are doing.
❣️Remember, your customer is a real person to pamper, not some random target to bombard promotions at.
Think of what you can do to make them happy, while feeling happiness yourself too. Let that feeling be your guide and watch the magic unfold.
---
Note about the business: Carrots Restaurant ran for nearly 8 years before shutting down in Jan 2021 (like many other small businesses at that time). Being a restauranteur brought so much love into my life, and taught me priceless lessons that I use in my business coaching. I'll forever be grateful to the experience. Carrots is now being run as a cloud kitchen by Chef Ram who's doing an amazing job of it.
---
Susmitha Veganosaurus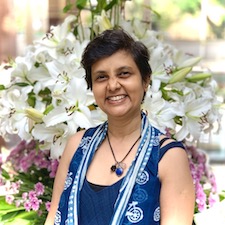 "I'm a Spiritual Vegan Multi-Passionate Entrepreneur. I read voraciously, find humour in most things, and believe kindness and authenticity can make this world a happier, loving place.

If my content resonates with you, join my free newsletter where I share Life and Business Tips, Vegan Hacks, Holistic Guidance, and more.

Vegan cuisine and holistic business building are my two biggest passions. If you're looking for guidance with vegan cooking, or want to grow your conscious business with joy and fulfilment explore ways we can work togetherhere."
---