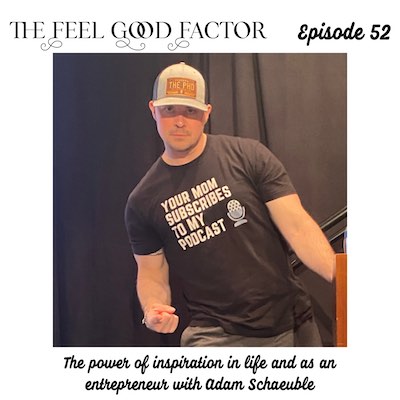 Today's episode features Adam Schaeuble of Podcasting Business School. This guy is full of amazing insights and he's very generous when it comes to sharing them! So I thought he'd be the perfect person for everyone to listen to at the beginning of the year.
In this conversation, Adam and I have discussed:
Motivation vs inspiration
Using your life experiences to teach and serve other people
Adding value and sharing implementable steps as a teacher/coach
Building a side hustle out of your passion point
Understanding your audience and niching down on what you create
Respecting what you're offering enough to charge what you deserve
And so much more!
The episode is chock full of information that'll leave you with so many creative ideas for your life and your business.
I mentioned his Podcasting Business Builders Course Bundle at the end of the episode. What I learnt on this course has had a huge impact on my business journey! I highly recommend it to all podcasters.
Listen to the interview below or on your preferred podcasting app. If this is your first time here, I invite you to find out more about The Feel Good Factor Podcast and subscribe to the show.
"I knew a few things to be true. One was that, what I had to say for important, and that what I had to say was impactful. I'd seen the results… I knew my methods work, they're life changing and they can be pulled off. I just had to figure out the method of delivery. And that's what kept me going."

Adam Schaeuble – The Feel Good Factor Podcast with Susmitha Veganosaurus
More about Adam Schaeuble
Adam is a full time podcaster, podcasting business coach, and the host of the top ranked podcast, Podcasting Business School. Adam's goal is to teach his students how they can love their show like a hobby, but build it like a business. Connect with him on instagram @podcastingbusinessschool