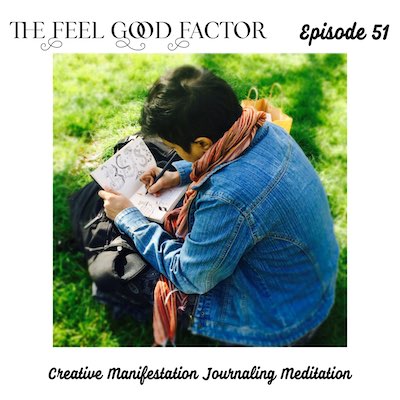 Begin the new year with a simple technique that combines the power of creativity and journaling to manifest your goals and desires. Cultivate this as a regular practice to fill yourself with positive, uplifting energy.
There are many paths to manifestation, what I've shared here is a fun, light way to go about it. And the doodling component helps you get in touch with your inner child too.
Listen to the complete episode below and then explore more guided meditations on my podcast or insight timer.


"Picture yourself enjoying, picture yourself experiencing all these different things, all these different desires that you have listed."

Susmitha Veganosaurus – The Feel Good Factor Podcast
At the start of the episode, I've spoken about my two online courses to help you be more joyful. You can explore them here: