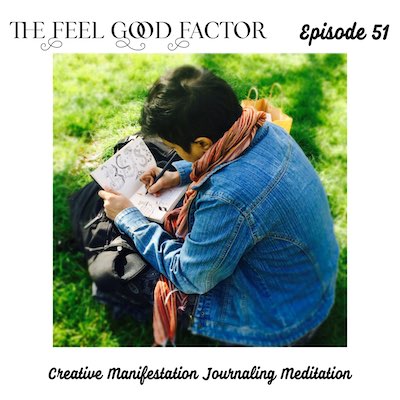 Begin the new year with a simple technique that combines the power of creativity and journaling to manifest your goals and desires. Cultivate this as a regular practice to fill yourself with positive, uplifting energy.
There are many paths to manifestation, what I've shared here is a fun, light way to go about it. And the doodling component helps you get in touch with your inner child too.
Listen to the complete episode below and then explore more guided meditations on my podcast or insight timer.


"Picture yourself enjoying, picture yourself experiencing all these different things, all these different desires that you have listed."

Susmitha Veganosaurus – The Feel Good Factor Podcast
At the start of the episode, I've spoken about my two online courses to help you be more joyful. You can explore them here:
Ignite Your Joy
Vegan Immersion Experience
If this is your first time here, I invite you to find out more about The Feel Good Factor Podcast. Feel this content can help someone? Do share the episode with them. I'd also greatly appreciate a review on iTunes/Apple Podcasts. Ratings and reviews help the show get discovered by more people who resonate with this kind of message.
---
Susmitha Veganosaurus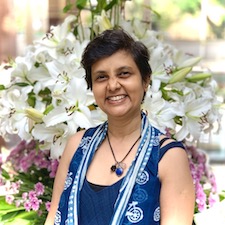 "I'm a Spiritual Vegan Multi-Passionate Entrepreneur. I read voraciously, find humour in most things, and believe kindness and authenticity can make this world a happier, loving place.

If my content resonates with you, join my free newsletter where I share Life and Business Tips, Vegan Hacks, Holistic Guidance, and more.

Vegan cuisine and holistic business building are my two biggest passions. If you're looking for guidance with vegan cooking, or want to grow your conscious business with joy and fulfilment explore ways we can work togetherhere."
---