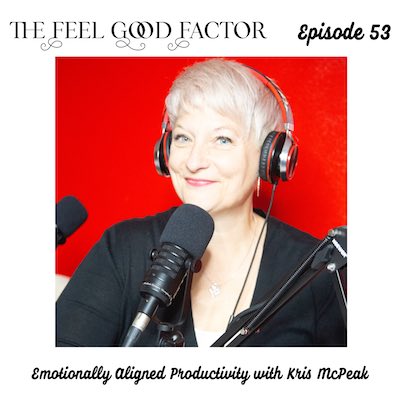 Last week we focused on inspiration, this week let's delve into productivity. Today's guest, my friend Kris McPeak of the Elevate Your 8 podcast (aka Got Side Hustle Show) is a pro in the art of planning and getting things done!
Kris has a full time job, and has multiple side hustles too. She shares how she creates a framework for her days but also relies on her feelings to decide on what to do. It's all about being present in the moment and checking in with yourself while also checking things off your tasks list.
Our conversation in this episode touches on various topics.
Morning routines
Prioritising tasks
Making pretty checklists
Creating a roadmap for your day
Giving yourself permission to put things off
Determining what method works for you
Becoming an author and podcaster
Balancing your full time job and side hustle
And so much more…
I love Kris's fun, uplifting energy and I'm sure you'll connect with it too.
Listen to the interview below or on your preferred podcasting app. If this is your first time here, I invite you to find out more about The Feel Good Factor Podcast and subscribe to the show.
"If you're not aware of what system works best for you, then try a few things out. And the one that makes you feel the best is gonna be the one that you should embrace."

Kris McPeak – The Feel Good Factor Podcast with Susmitha Veganosaurus
More about Kris
Kris McPeak is an author, educator, podcaster, and 9-to-5 Side Hustler. Her show, Elevate Your 8, helps career professionals and entrepreneurs find Time Freedom. The Elevate Your 8 philosophy is simple:
honor your work-life alignment by working only 8 hours a day
honor your wellness by sleeping 8 hours every night
The Other 8 Hours – GRAVY.
It's all mathematics and prioritization.
By day, Kris works for a community college foundation. In her downtime, Kris runs a non-profit US Masters Swim Team with her hubby, manages her podcast, and enjoys knitting and swimming.
Connect with Kris on Instagram @krismaspeak and check out her books on Amazon.