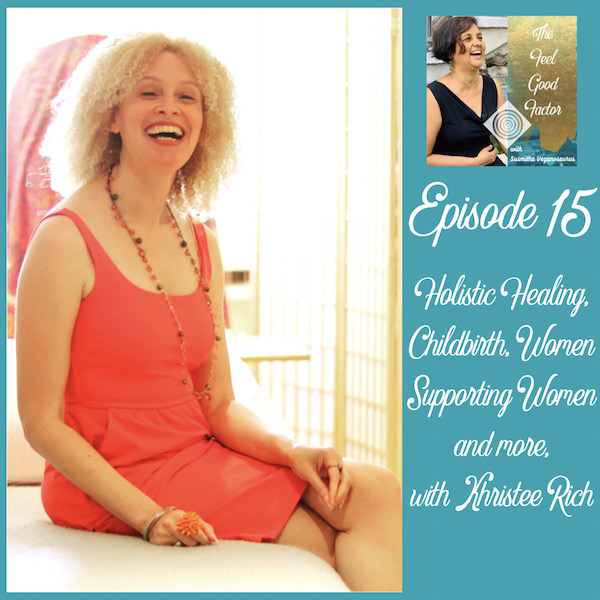 Holistic childbirth practices from around the world. Such a fascinating topic! Meet the author of a blog and upcoming book about exactly this.
Khristee Rich is a holistic healer and owner of The Dancing Curtain, a healthy lifestyle business. She encourages her clients to overcome chronic illness naturally, easily, and joyfully. To speak their truth, and to shine!

I enjoyed interviewing her on this episode of The Feel Good Factor. We spoke about:
Women's empowerment
The importance of supporting each other
Khristee's immense love for writing
Her upcoming book about Holistic Childbirth Around The World
Her holistic healing sessions
And so much more
"Motherhood has made them transform in the most magnificent way…they never imagined that childbirth would change them so much…I thought that was the most beautiful, that they saw the power of childbirth is not just pushing a child from you. It's about how you grow as a person, how you change and transform."

Khristee Rich – The Feel Good Factor with Susmitha Veganosaurus

Transcript (edited for better reading experience)
Work in progress.
Transcribed by Otter.