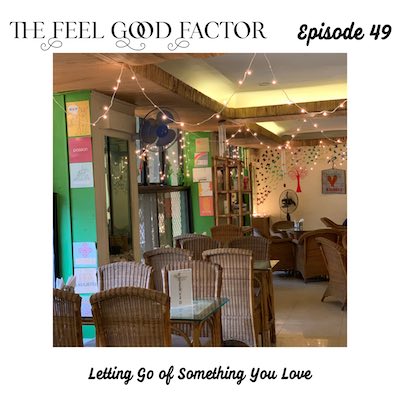 How do you know it's okay to let go of something you love, something beautiful that's added so much value to the world? When you've poured much of your life, love and energy into something for many years, how can you move on and make peace with it?
This week we announced that our restaurant of nearly eight years old will be shut down in January. It's a landmark in the Indian vegan community that has touched and changed many lives. It's also been a huge part of me for the better part of a decade. Creating the video speaking about our closure, then getting a huge wave of messages in response was a very emotional experience for me.
This episode is filled with vulnerability and raw emotions. I've expressed the fear based thoughts I've experienced in connection with this decision. And I've shared how I'm finding strength to look forward to a new beginning with faith and hope.
I hope it inspires you to look into your life with honesty. To look at your relationships, work, business…and all other aspects of your life to see what's serving you and what's holding you back. And I hope it helps you in letting go of whatever you might have lost in this past year or what you need to move on from now.
Listen to the complete episode below and then explore more stories and conversations on my podcast, The Feel Good Factor.


"Just because the physical part of a place is gone, it doesn't mean its energy, its influence, its impact, will die away…What we have started off, what we have set off in the world, is gonna keep on creating ripples, keep on growing."

Susmitha Veganosaurus – The Feel Good Factor Podcast
Beautiful, heartfelt messages of love, sadness and tribute from some of our guests of Carrots Restaurant…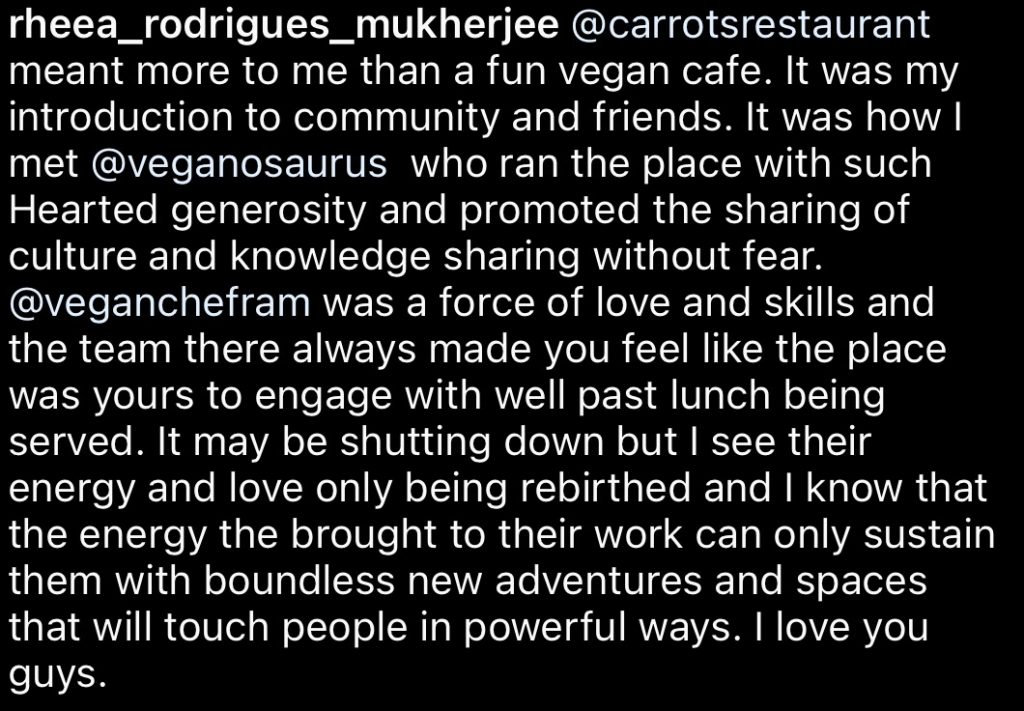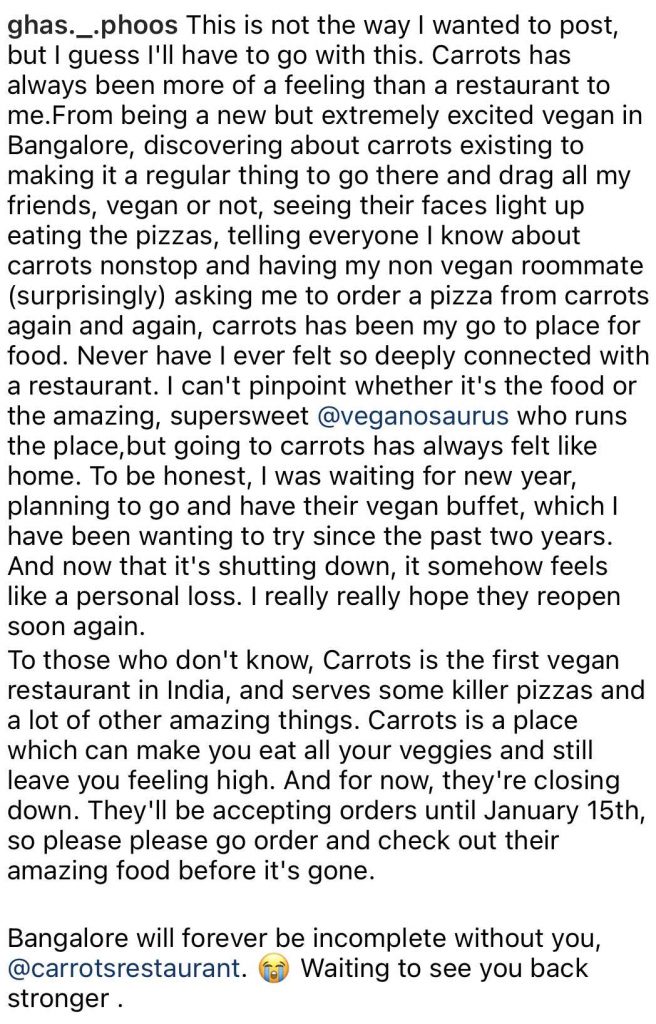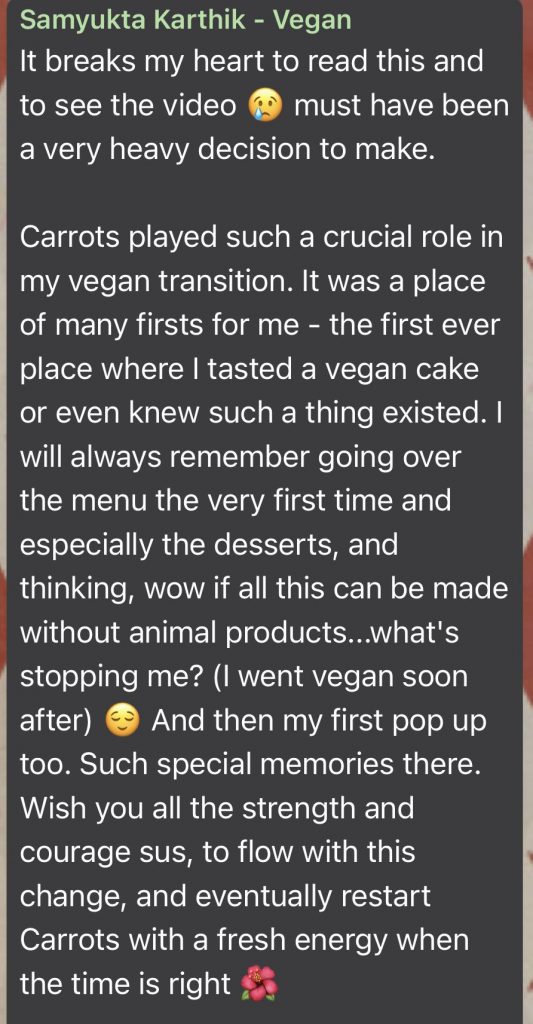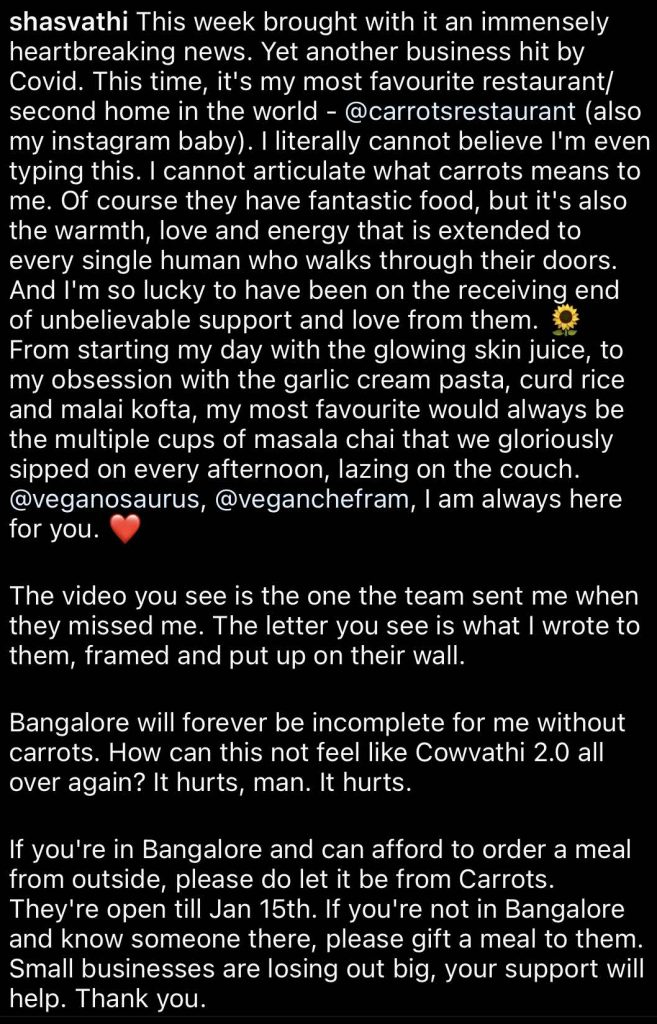 The video we created announcing the closure of the restaurant. A message from our team's hearts.
Transcript (edited for better reading experience)
Work in progress.
Transcribed by Otter.