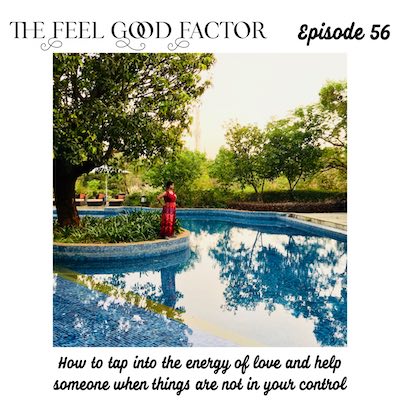 What can you do when scary things are happening in the world and you feel helpless at the unfairness? What can you do when you want to heal someone or keep them safe, but you're not in a position to do so? Use the power of positive visualisation.
I had a different episode planned for this week, but with what's going on right now, I felt we're all desperately in need of some guidance. So I sat down and meditated, and channeled the messages I received into a recording.
I trust that this episode will help us all to create a positive impact on the world today, and as we work towards causes we care about in the future. Some of topics covered are:
Focusing on what you can do instead of on what's not in your control
Protecting yourself from negativity and hate
Not getting attached to others reactions and opinions
Raising your vibrations before taking any action
The power of surrender and visualisation
I've also included an 8 min long Positive Visualisation exercise (starts at 12:00, ends at 20:00). Make sure to sit in a quiet place and try it out. It'll immensely uplift your energy and feelings right away.
Listen to the episode in the embedded player below or on any podcast platform.
"Don't look at the situation as people who are for it, against it… No don't look at it in a divided manner. Instead, look at it as a whole. And look at it as, this situation needs to be healed. It doesn't matter how it gets healed, what it needs is more love to be brought into it."

Susmitha Veganosaurus – The Feel Good Factor Podcast
More meditation recordings
I spoke about a couple more meditations for you to listen to and practice as an activist for any cause. Here are the links:
Energy Protection Shield Meditation.
Super Joyful Morning Intention Meditation.
Explore my Insight Timer meditation teacher profile or the guided meditations on my podcast for more recordings.
If this is your first time here, I invite you to find out more about The Feel Good Factor Podcast and subscribe to the show. If you think this content can help someone, do share the episode with them. I'd also greatly appreciate a review on iTunes/Apple Podcasts. Ratings and reviews help the show get discovered by more people who resonate with this kind of message.