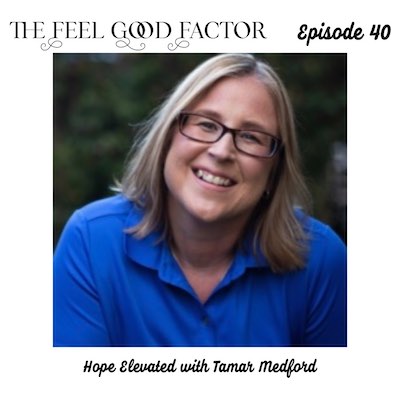 Life is not necessarily easy just because you've overcome something. But you can use that as an experience to help other people. This is Tamar Medford's message to everyone.
As you listen to Tamar share her story, you're filled with an immense sense of hope. It intensifies your trust that at any moment you choose, you can turn your life around, as long as you have a clear intention, vision and deep commitment.
Tamar talks about overcoming addiction, her book Hope Elevated, her journey into building a life that makes her happy and finding her highest purpose in helping others as a performance consultant/life coach.
Listen to more episodes of my podcast, The Feel Good Factor.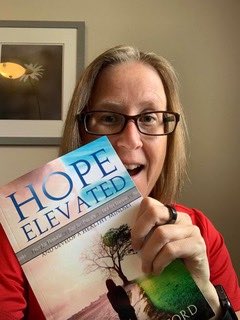 More about Tamar
Tamar Medford is a performance consultant, podcast host, and champion for people who suffer from addiction.
Since overcoming her own 20-year battle with addiction and obesity in 2012, Tamar has dedicated her life to inspiring and empowering others to believe their positive transformation is possible too. She was inspired to start helping others and creating her podcast because she understands how difficult it can be to stay healthy and turn your life around.
Tamar struggled with alcoholism and obesity until she hit her bottom. In early 2012, she let her troubled past inspire her to make some much-needed changes. Tamar realized that she could no longer do this alone and decided to ask for help. She started to take action and took responsibility for the life she had created for herself. Since then she has changed her mindset around health, taken control of her life and now wants to empower and inspire others to do the same.
Connect with Tamar on:
Website
Instagram: @theroadtohealthpc
Facebook Group
"When you set goals, make sure you continue to set them. And when you set a vision for your life, your goals should always align with that vision because that'll keep you making new goals. That'll keep you happy, joyful moving forward, doing the things that you truly love. "

Tamar Medford – The Feel Good Factor Podcast with Susmitha Veganosaurus
Transcript (edited for better reading experience)
Work in progress.
Transcribed by Otter.