Two years ago today…
I'm enjoying a delicious vegan meal on an Emirates flight, heading out on my first solo trip. I have no clue of the unimaginable ways that experience is about to change and enrich my life!
When you're traveling alone in a strange country, walking around, exploring, and having meals by yourself, there are many opportunities for contemplation and learning.
Three days into my trip, I'm finding my way to the Giardino Degli Aranci (a small hidden treasure of a garden in Rome).
I'm completely lost. 😂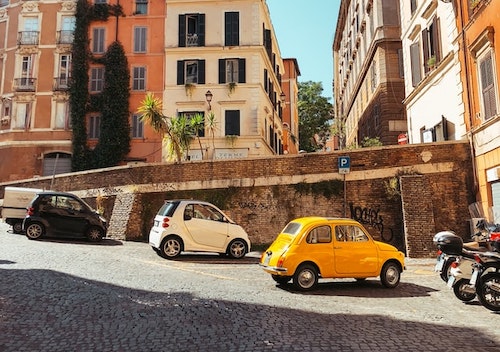 My phone battery's low, so I can't risk keeping the map open. This means it's wrong turns galore.
I bravely walk and walk, through deserted lanes. And as the sun descends in the sky, I figure there's a strong possibility of me aimlessly wandering the streets of Rome well into the night. Hehe
But I manage to find the garden just in time for sunset.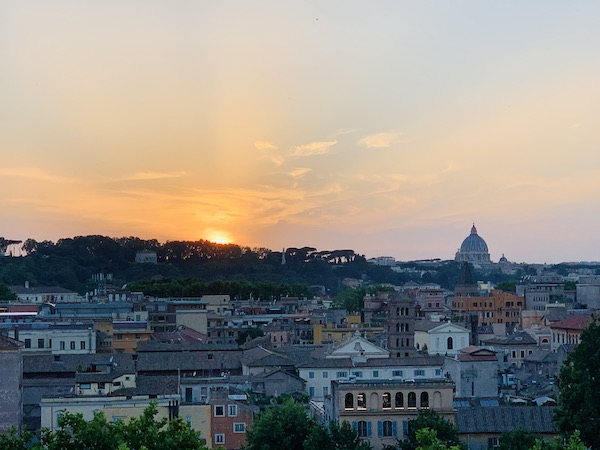 The atmosphere is beautiful.
Lovely orange trees, not too much of a crowd, a high vantage point over the city, someone singing, couples being sweet and cozy…
All that walking? So worth it!
As I sit on the parapet wall watching the sun set over the old buildings of the city, I feel a complex mix of emotions.
Pride in myself for being on this solo adventure. Joy and gratitude for the beauty around me.
A hint of loneliness, wishing for someone to share the moment with. A sense of immense freedom.
I can stay here for as long as I want and continue wandering around afterwards without being tied to anyone else's plans.
It's a completely new experience for me to have absolute control and responsibility for myself and the way I spend time!
Once you get a taste of that, you're hooked. It shifts your perspective on your life, your own self, and your incredible potential.
I returned home from that trip with a subtle but powerful shift in the way I make decisions.
When my soul tells me to do something, I just do it without feeling the need to seek permission from anyone else.
There's so much more I learnt in Italy, but I believe that the confidence to trust my own heart was the most precious lesson of all.
You don't have to get lost on the streets of a strange country to embrace freedom in your decisions. Just start tapping into your higher self and let your intuition guide you.
And when your soul whispers an inspiring idea into your mind, don't wait for anyone's permission to follow it. ♥️
---
Susmitha Veganosaurus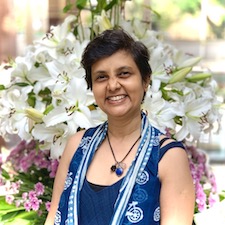 "I'm a Spiritual Vegan Multi-Passionate Entrepreneur. I read voraciously, find humour in most things, and believe kindness and authenticity can make this world a happier, loving place.

If my content resonates with you, join my free newsletter where I share Life and Business Tips, Vegan Hacks, Holistic Guidance, and more.

Vegan cuisine and holistic business building are my two biggest passions. If you're looking for guidance with vegan cooking, or want to grow your conscious business with joy and fulfilment explore ways we can work togetherhere."
---