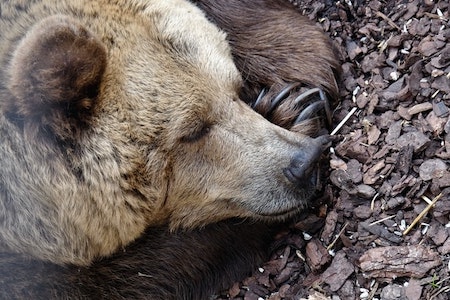 "Simplify to Amplify". That's one of my favourite quotes by Marie Forleo. For some reason we're all conditioned to believe that the harder we work, the more worthy we are. But that's a damn lie!
When we prioritise ease and comfort, and embrace a friction-free way of living, we contribute to a healthy work and life culture.
There are endless ways of doing this. Here are a few you can start off with.
1. Turn off all notifications
Focusing on one thing at a time makes everything go smoother. Do you really need to be available and responding all the time? Deal with email/messages/social media on your own terms.
2. Let go of Perfectionism
I'm not saying you should be sloppy, but is there any point in obsessing over each and every little detail? Get rid of that unnecessary stress.
3. Stop over-analysing
How much time and energy do you tend to waste worrying about all the different ways things will turn out? Don't think so much. Just do it.
4. K.I.S.S: Keep it simple, Sweetheart. 🙂
What's the most uncomplicated way you can get something done? Choose that. There's a beauty in taking the path of least resistance.
5. Hustling is overrated
Do you tend to glorify hard work? Your constant effort does not determine your worth. Go easy on yourself and live life at your own comfortable pace.
6. Dan't get mired in "shoulds and shouldn'ts"
No matter what anyone says there's no single "proper" way of doing things. Are your methods harming anyone? No? Then just be comfortable in your own systems and practices.
7. Justification is a waste of time
Are you content with your work? Does it bring you joy and fulfilment? Then you don't have to convince anyone else about its value, nor why and how you do it.
8. Kindness trumps everything
Are you afraid to be gentle? Worried if someone really deserves it? Life is so much smoother when you're not judging. Always choose to be kind towards yourself and others. It's incredibly freeing!
These are all continued practices, we can't inculcate these habits overnight. Approach them too with ease. ☺️♥️ And keep thinking of more ways to simplify your life.
Related links
How to stop being at the constant mercy of your smartphone
What others think of your business is none of your business
It is safe to be loving and kind (full moon meditation)
---
Susmitha Veganosaurus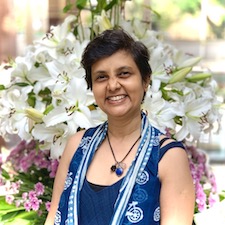 "I'm a Spiritual Vegan Multi-Passionate Entrepreneur. I read voraciously, find humour in most things, and believe kindness and authenticity can make this world a happier, loving place.

If my content resonates with you, join my free newsletter where I share Life and Business Tips, Vegan Hacks, Holistic Guidance, and more.

Vegan cuisine and holistic business building are my two biggest passions. If you're looking for guidance with vegan cooking, or want to grow your conscious business with joy and fulfilment explore ways we can work togetherhere."
---