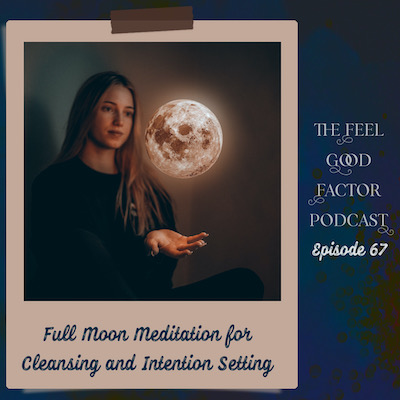 In this powerful guided full moon meditation, harness lunar magic to release all unwanted energy from your life. Then set a clear intention to attract whatever you desire, all that's for your highest good.
This meditation is best done on full moon nights. Following the practice, use the two weeks of the waning moon phase to clearcut and let go of anything that isn't useful or doesn't support you in your life anymore – physical, mental, emotional, and spiritual.
Listen to to the meditation on the embedded player below, or on your preferred podcast app. Share your biggest takeaways on instagram and tag @veganosaurus. I'd love to hear how this meditation impacts you.
For more of my guided meditations, check out my teacher profile on the insight timer app by searching for 'Veganosaurus'.
"You're going to use the powerful energy of the full moon to set an intention. When things are cleared out of your life, it makes space for new, beautiful, high vibe, supportive things to come into your life."

Susmitha Veganosaurus – The Feel Good Factor Podcast
If this is your first time here, I invite you to find out more about The Feel Good Factor Podcast and subscribe to the show. If you think this content can help someone, do share the episode with them. I'd also greatly appreciate a review on iTunes/Apple Podcasts. Ratings and reviews help the show get discovered by more people who resonate with this kind of message.