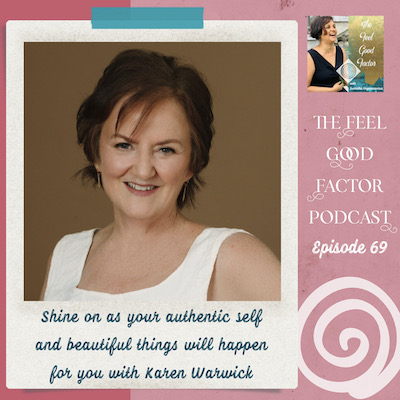 After a long hiatus away from the show, this interview seemed like the perfect come back episode to me. Karen Warwick is all about being truly authentic, healthy, and free. It was such a pleasure to have her wisdom, energy, and quick wit on my podcast.
We had a long, insightful, and fun conversation about so many things!
Emotional benefits of eating Whole Foods Plant Based
Saving energy for greater things than counting calories
Acceptance and humour in uncontrollable situations
Meal prepping like a ninja
Importance of availability of healthy food at all times
Food addiction, binge eating and bulimia
Finding her soulmate when not looking
Funny wedding story
How simplification is underrated
The freedom of new relationships as you grow older
Realising what's really important and being true to yourself
Healthy dessert recipe ideas
Dangers of sugar
And so much more…
I know you're going to love listening to Karen!
Listen to the interview on the embedded player below, or on your preferred podcast app. Share your biggest takeaways on Instagram and tag @veganosaurus and @karenwarwickrhn. We'd love to hear how this conversation impacted you.
"I've spent a lot of years wasting my time, thinking about other people, and doing other things. I figure I got another 40 years to really turn it around and do the things that I wanna do. Write more books, design courses, help more people, and stay on this way of eating to ensure my health to the end of my genetic potential. And that's my plan."

Karen Warwick – The Feel Good Factor Podcast with Susmitha Veganosaurus
More about Karen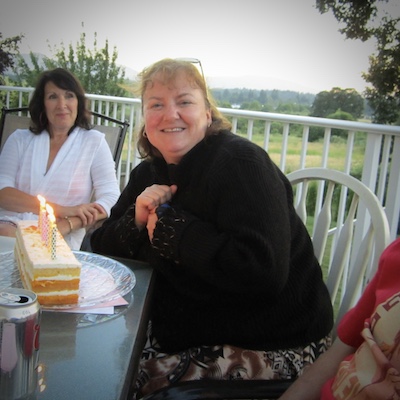 Karen Warwick struggled with yo-yo dieting and binge eating for over 30 years. In her lifetime, she has lost and regained the same 25 pounds more than 5 times! She has finally found a sustainable weight loss program that has helped her succeed. Karen wants to help others who have struggled with yo-yo dieting, binge eating, and low self esteem, to break this cycle of food addiction and diet obsession.
Karen is a Registered Holistic Nutritionist, and she graduated from the Canadian School of Natural Nutrition in 2016. She has helped numerous clients through her consultancy V.I. Holistic Nutrition and her specialty is in obesity related diseases, behaviors and food addiction.
She has written a book called BREAK THE CYCLE: Lose Weight and Maintain Your Weight for the Rest of Your Life (launched in July 2021). She has a quick wit, is authentic, and brutally honest in sharing her struggles with yo-yo dieting.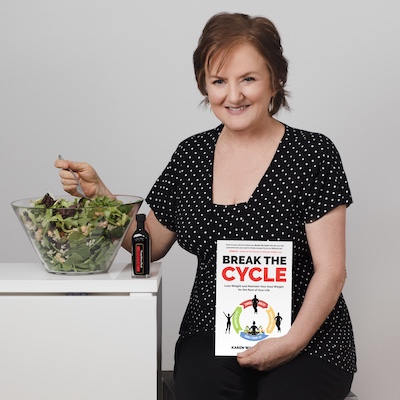 Connect with Karen
Website: www.karenwarwickrhn.com
Brand new course 30-Day HEALTHY WEIGHT LOSS Challenge: https://karenwarwickrhn.samcart.com/products/the-30-day-healthy-weight-loss-challenge
Book: BREAK THE CYCLE: Lose Weight and Maintain Your Weight for the Rest of Your Life
Private FB Group for support: BREAK THE CYCLE: https://www.facebook.com/groups/1161831294241265
If this is your first time here, I invite you to find out more about The Feel Good Factor Podcast and subscribe to the show. If you think this content can help someone, do share the episode with them. I'd also greatly appreciate a review on iTunes/Apple Podcasts. Ratings and reviews help the show get discovered by more people who resonate with this kind of message.