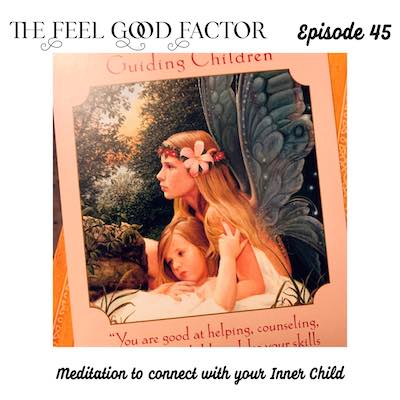 In this meditation, I guide you to form a deeply loving and tender connection with your inner child.

Spend a few minutes practicing it regularly. As your inner child feels more safe and cared for, you'll be able to experience and share greater joy and uplifting energy in your life.
I originally recorded this meditation as a part of my Ignite your Joy! mini course. But it was such a powerful experience, I just had to share it here with you all too. The course was released at the beginning of October, for a limited period of time. It'll be available for free until 1st November. It's 5 days long. Sign up to experience more such meditations and also learn techniques to create more joyfulness in your life.
You can listen to more of my meditation recordings on Insight Timer or right here on the podcast.
Personalised Meditation Recording
If you find that my meditation recordings have been serving you, you might like to order a personalised guided meditation for yourself. It'll be tailored just for you.
"You can be absolutely yourself, your true self, and be completely vulnerable, as you lie down on this lap of unconditional love."

Susmitha Veganosaurus – The Feel Good Factor Podcast
Transcript (edited for better reading experience)
Work in progress.
Transcribed by Otter.